WEIGHT WATCHERS
Weight Watchers has long been a brand that people turn to to help change their relationship with food, for good. But in the last several years, they've seen a drop off in membership and an increase in the age of their users. Weight Watchers decided to enlist Wieden+Kennedy's help in coaching a younger generation how live healthier and happier lifestyles.
Strategy
During early conversations with the marketing teams, we quickly discovered that WeightWatchers.com had staggering drop off rates during the signup process and because of that, they were losing many potential customers. Our goal was to streamline the content on their site, simplify the signup process to reduce abandonment, and make their product offerings easier to understand so the customer could feel more confident in what they were buying.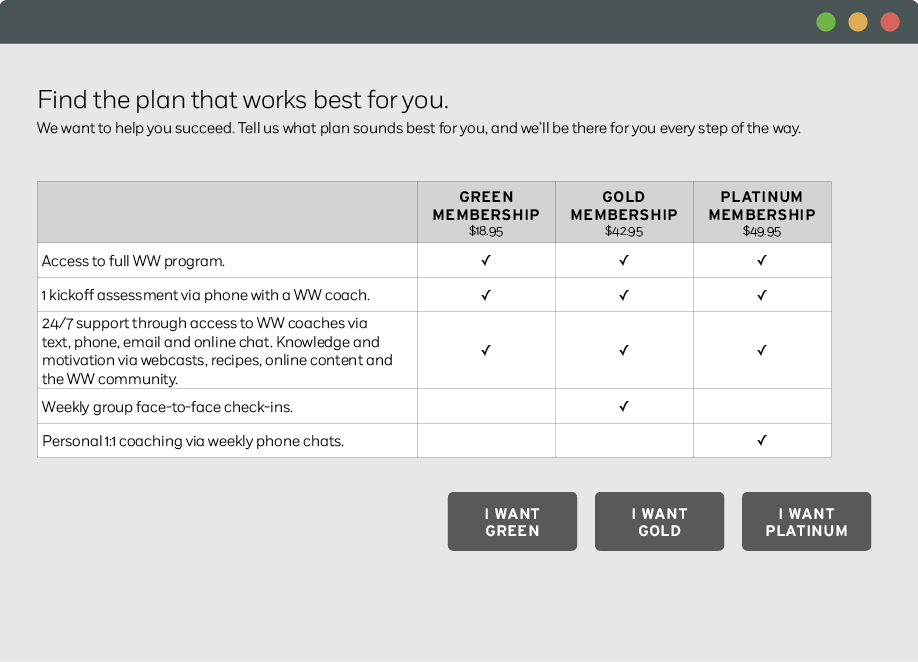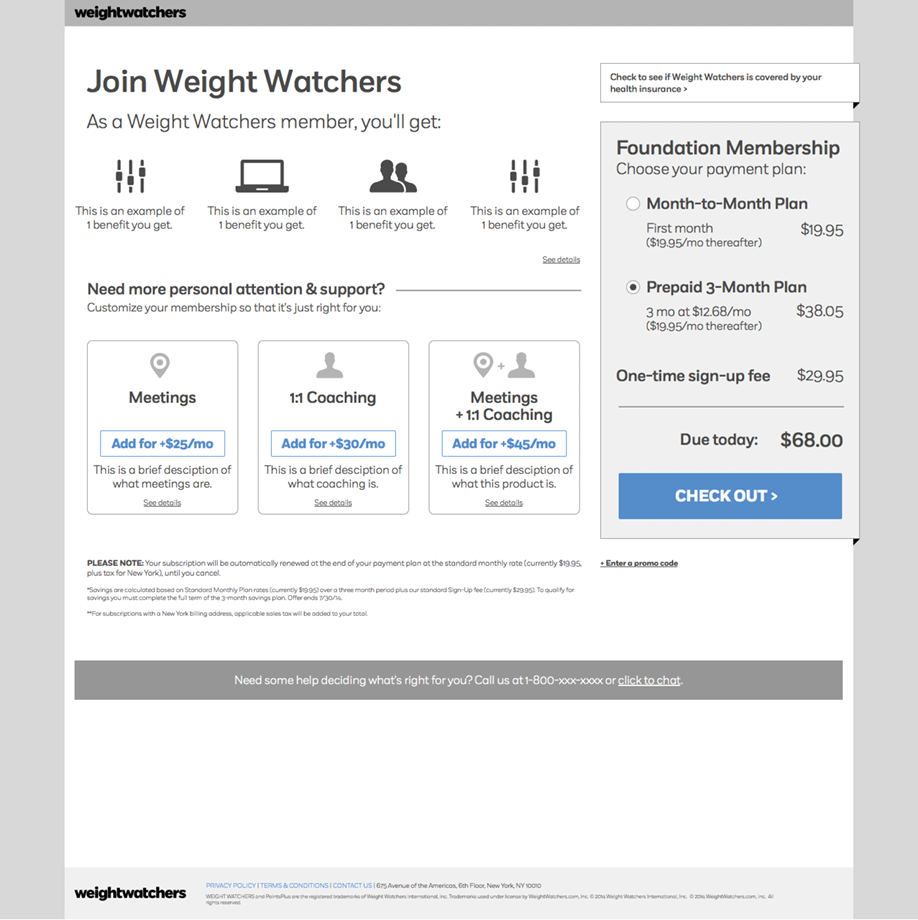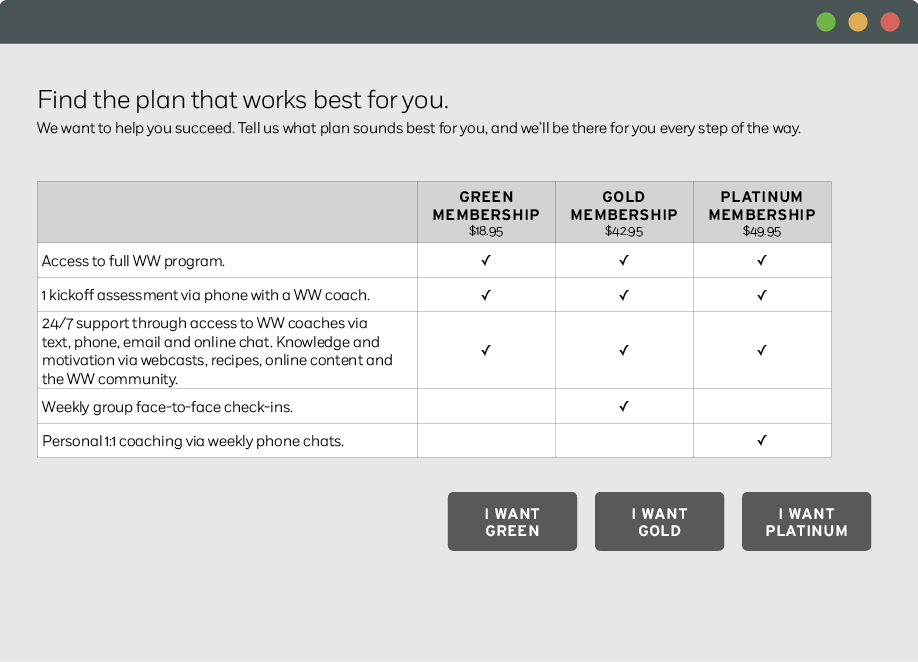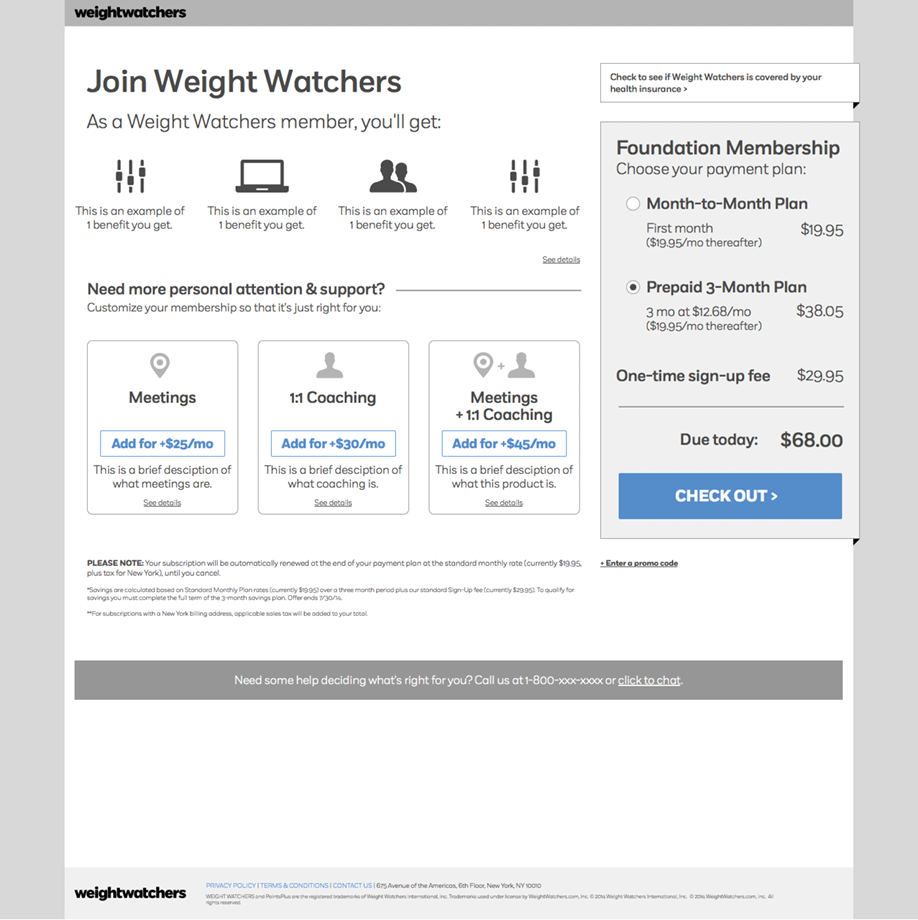 It became clear in user testing that customers simply didn't understand the differences in the product offerings. Changing the product structure was an arduous task that involved many stakeholders including directors, marketing specialists, product managers, and VPs from both Weight Watchers and Wieden+Kennedy. One page was debated on for over a month. This page was called "Sign Up: Step 0" for which I did over 20 different layout permutations to clarify the products.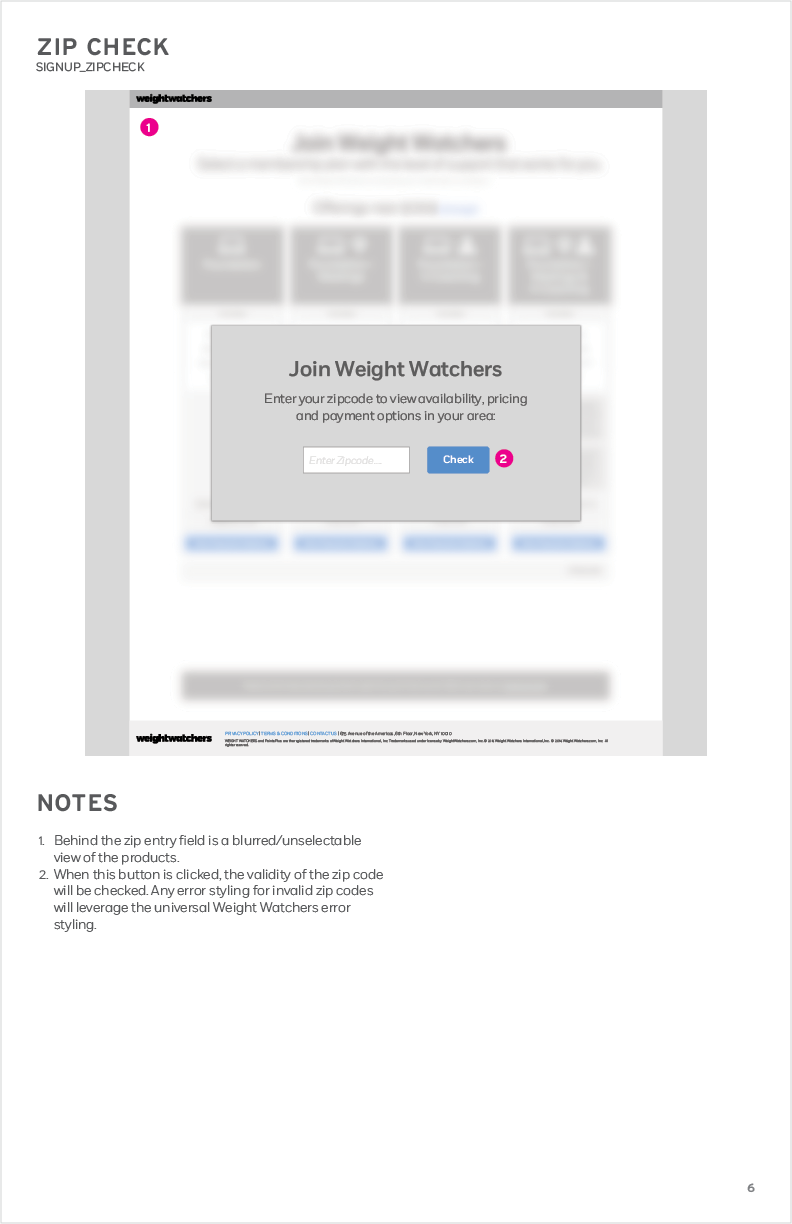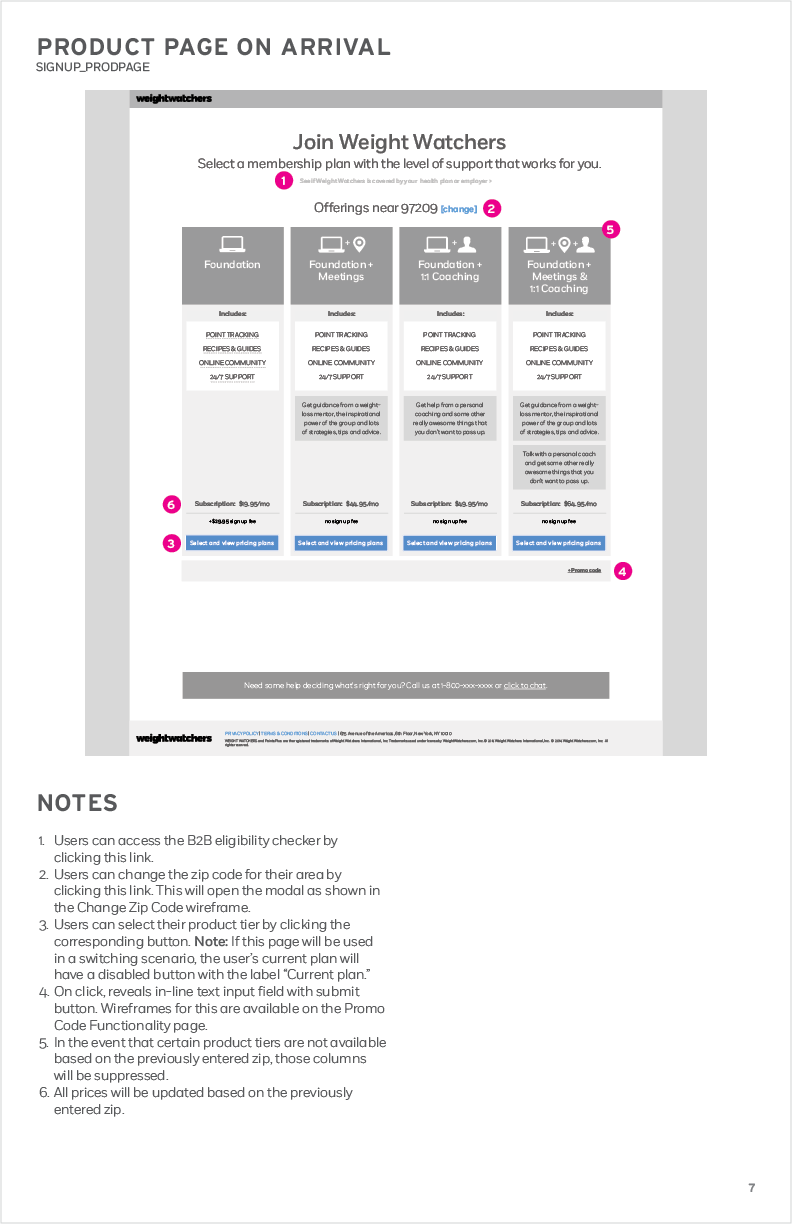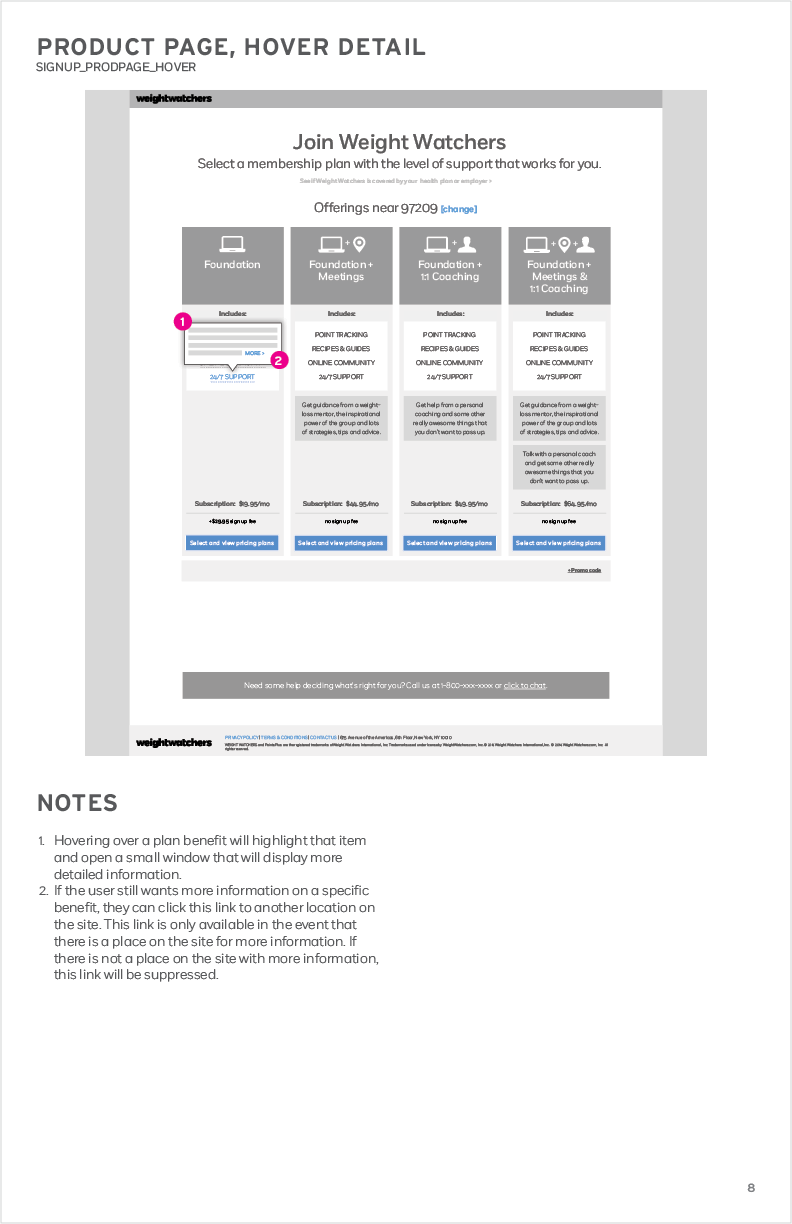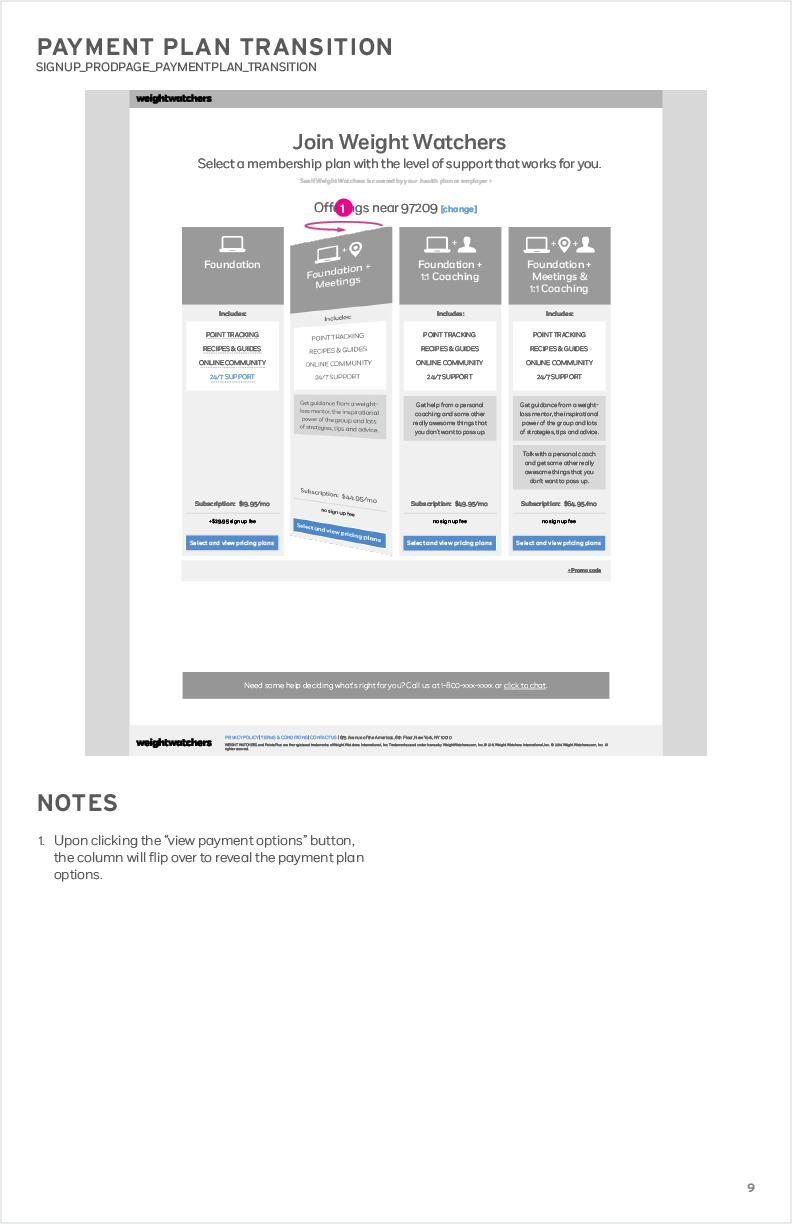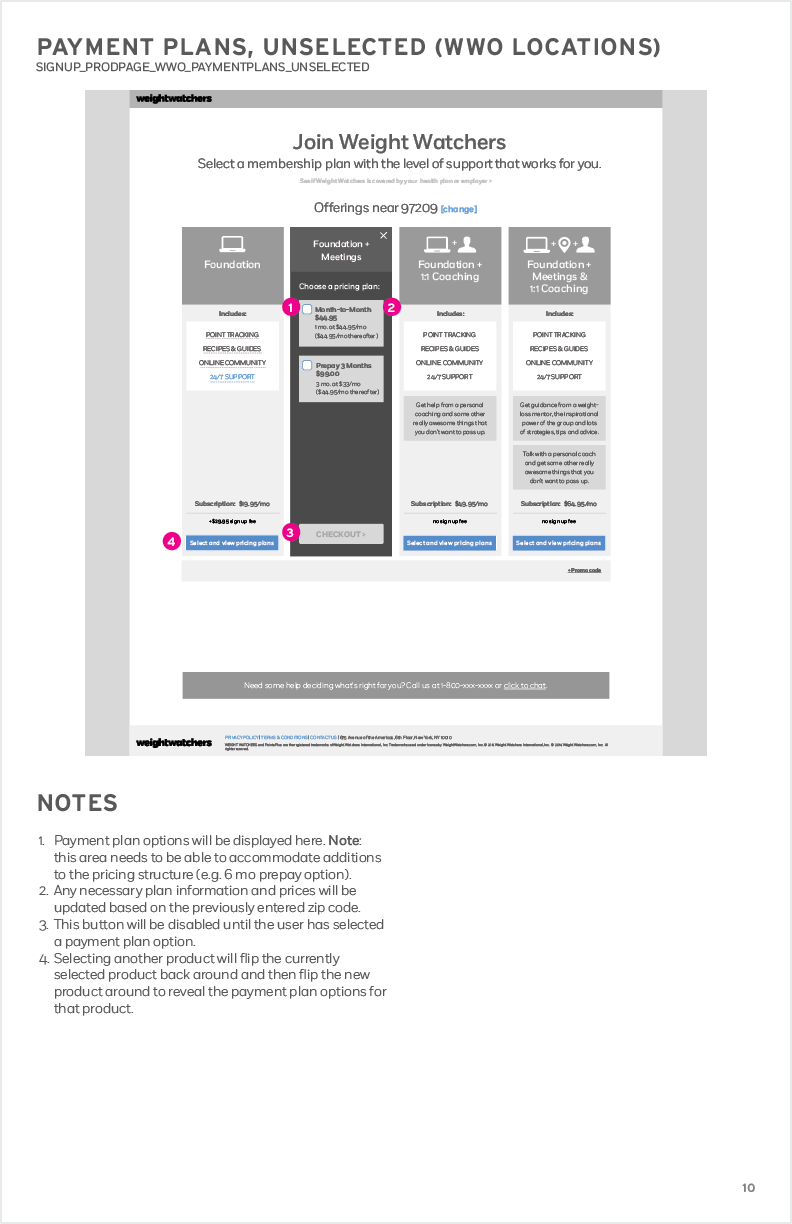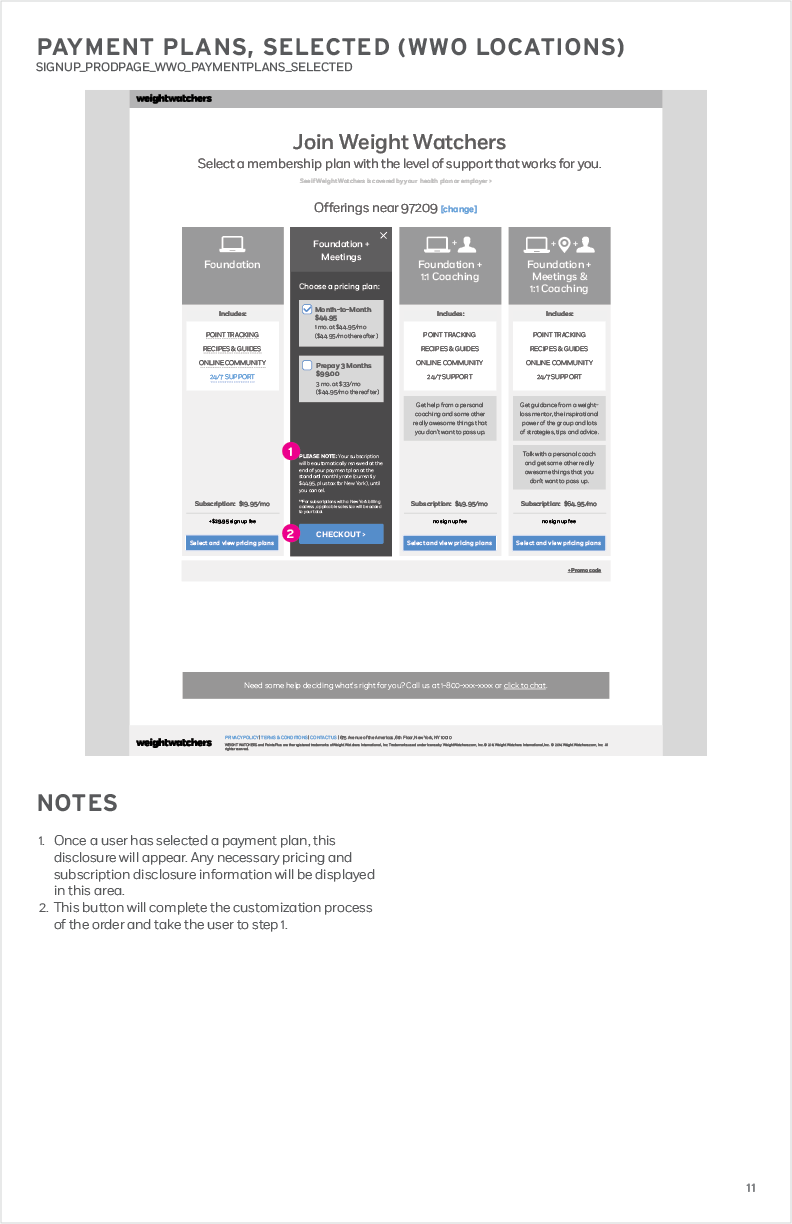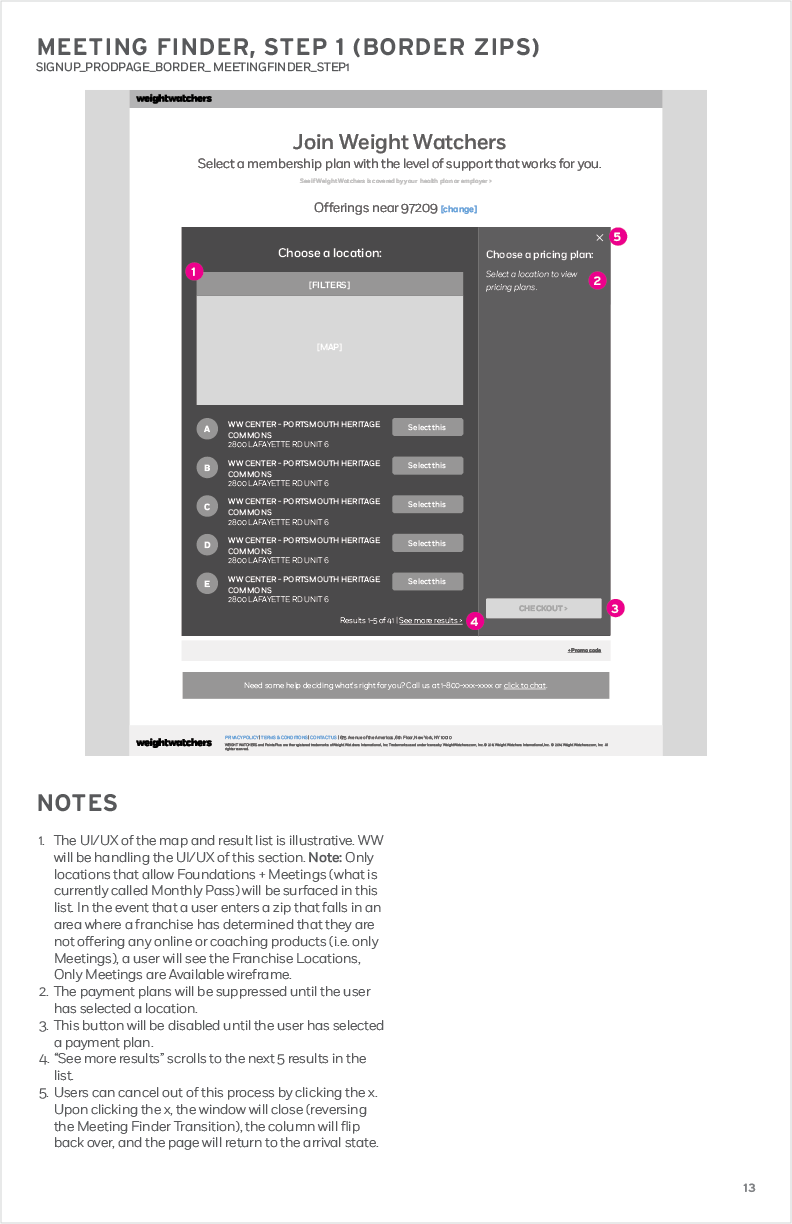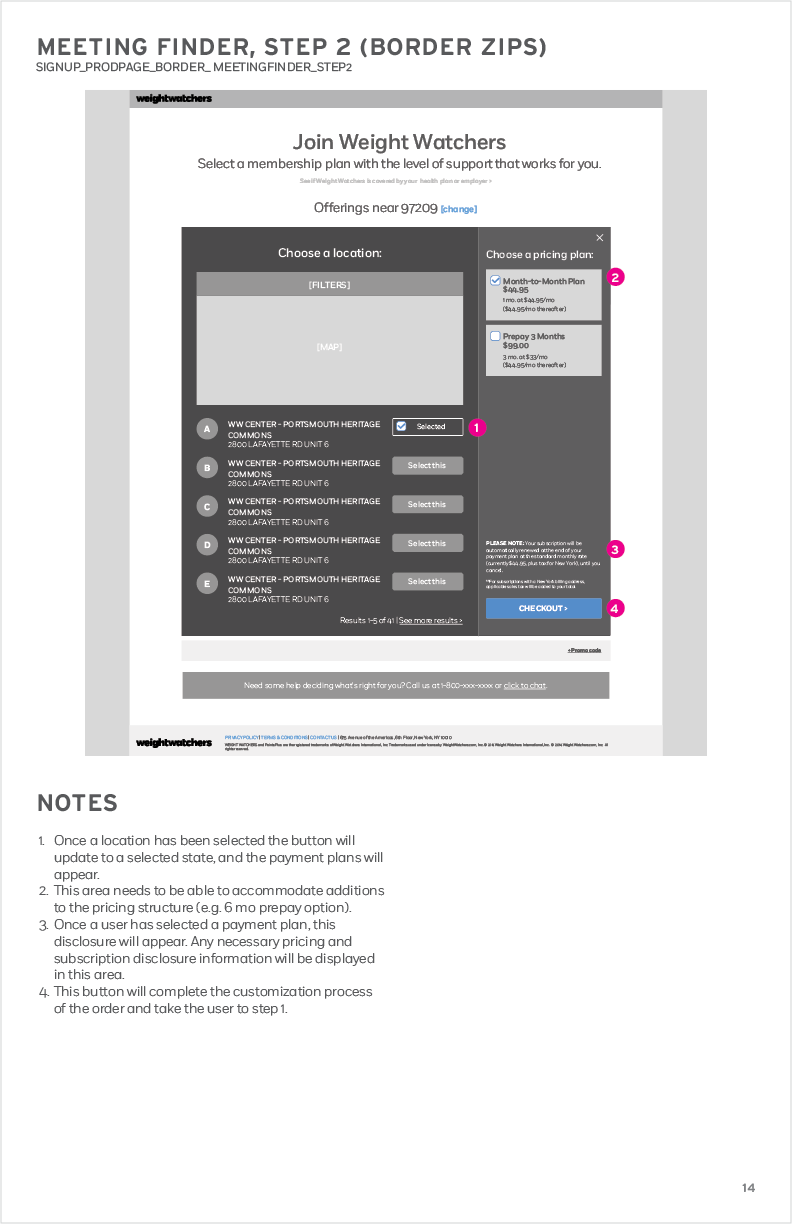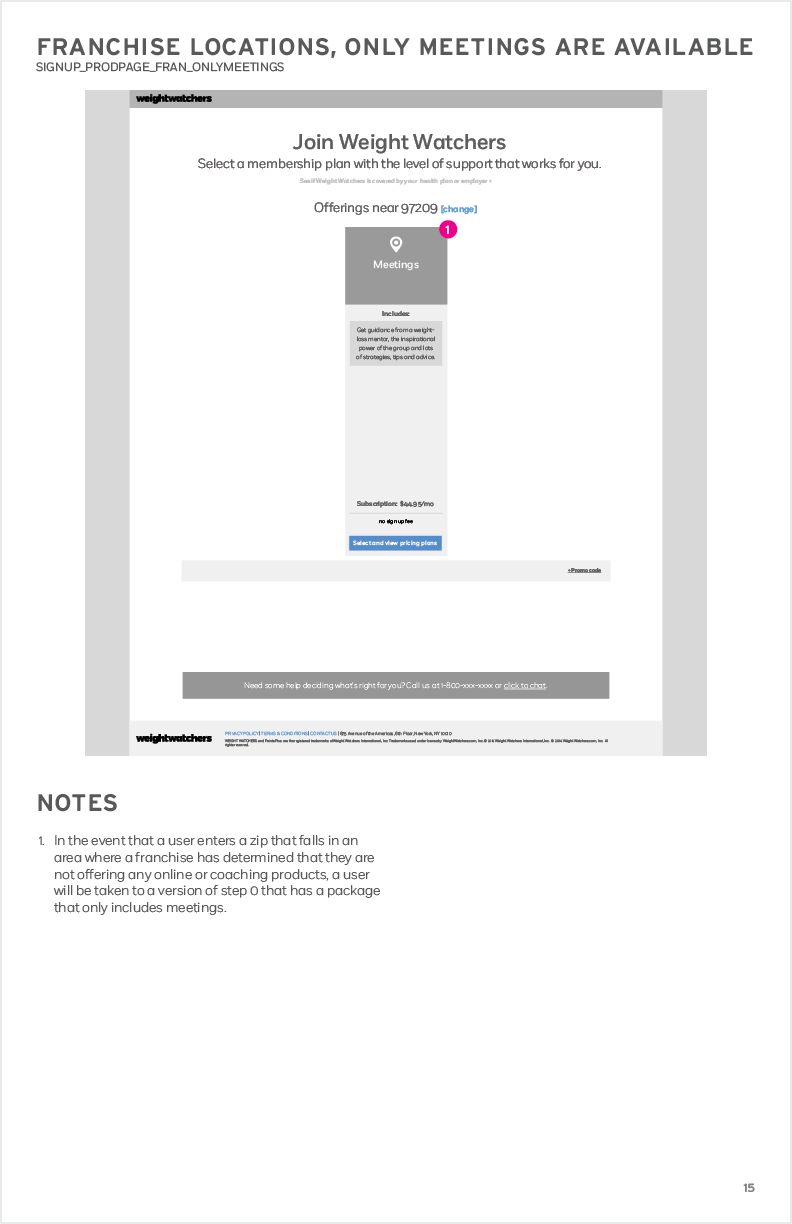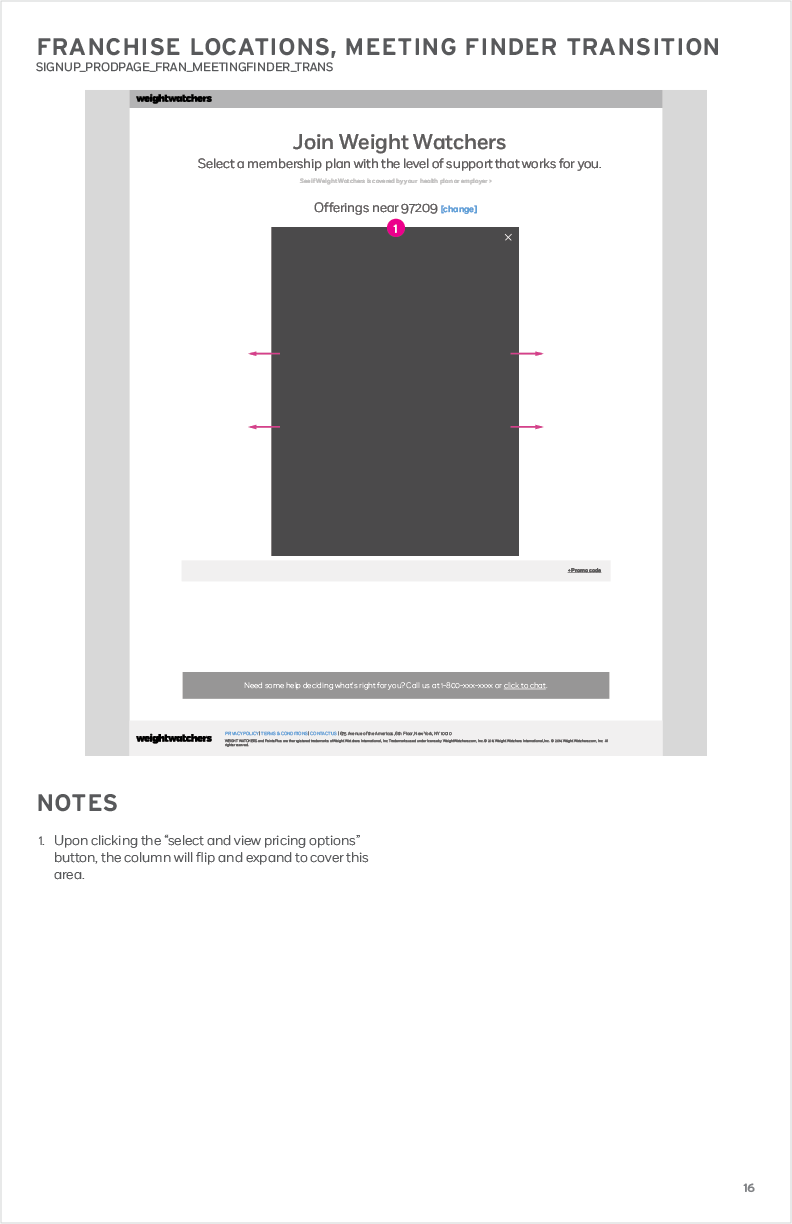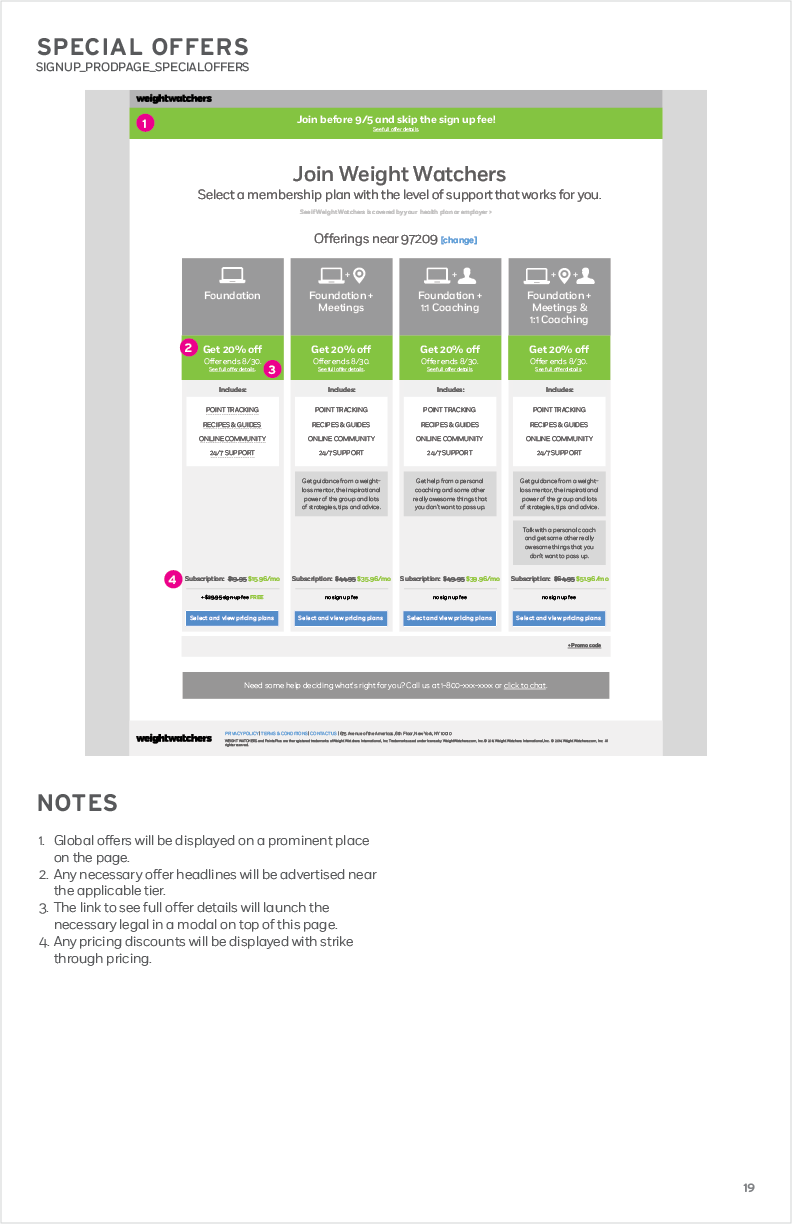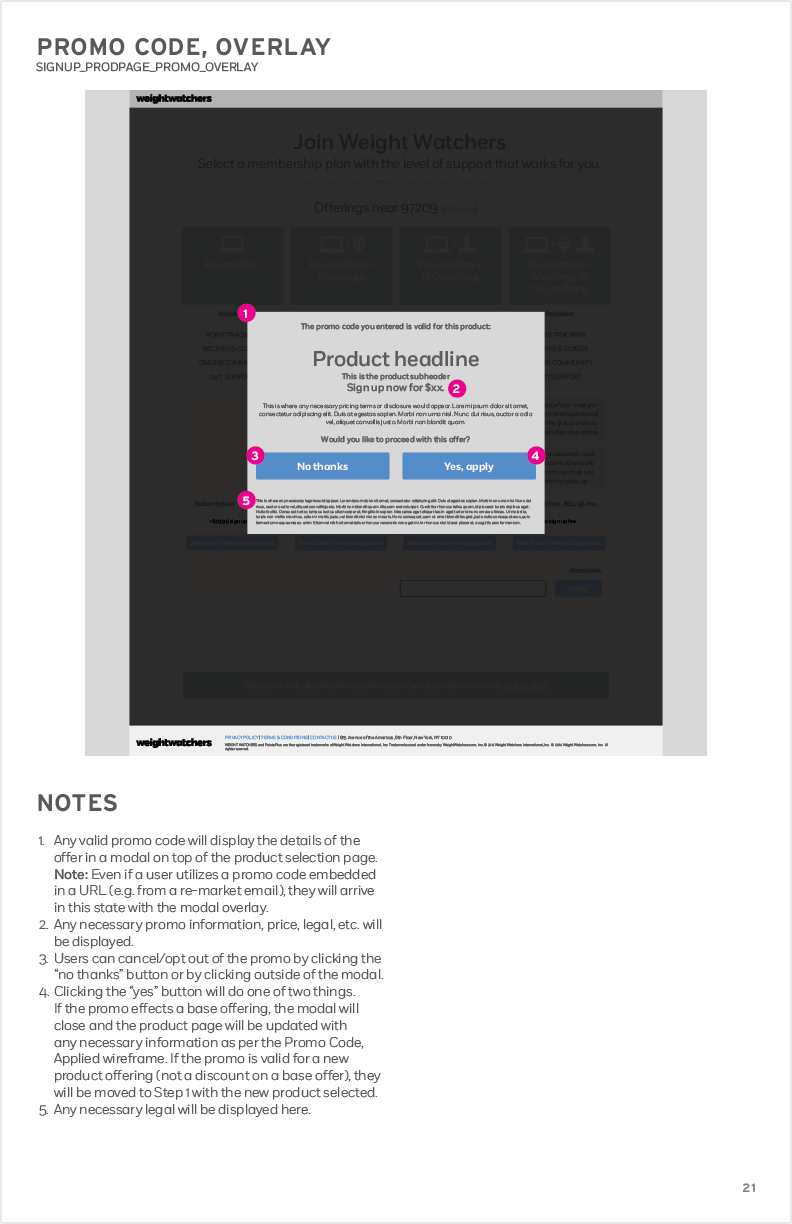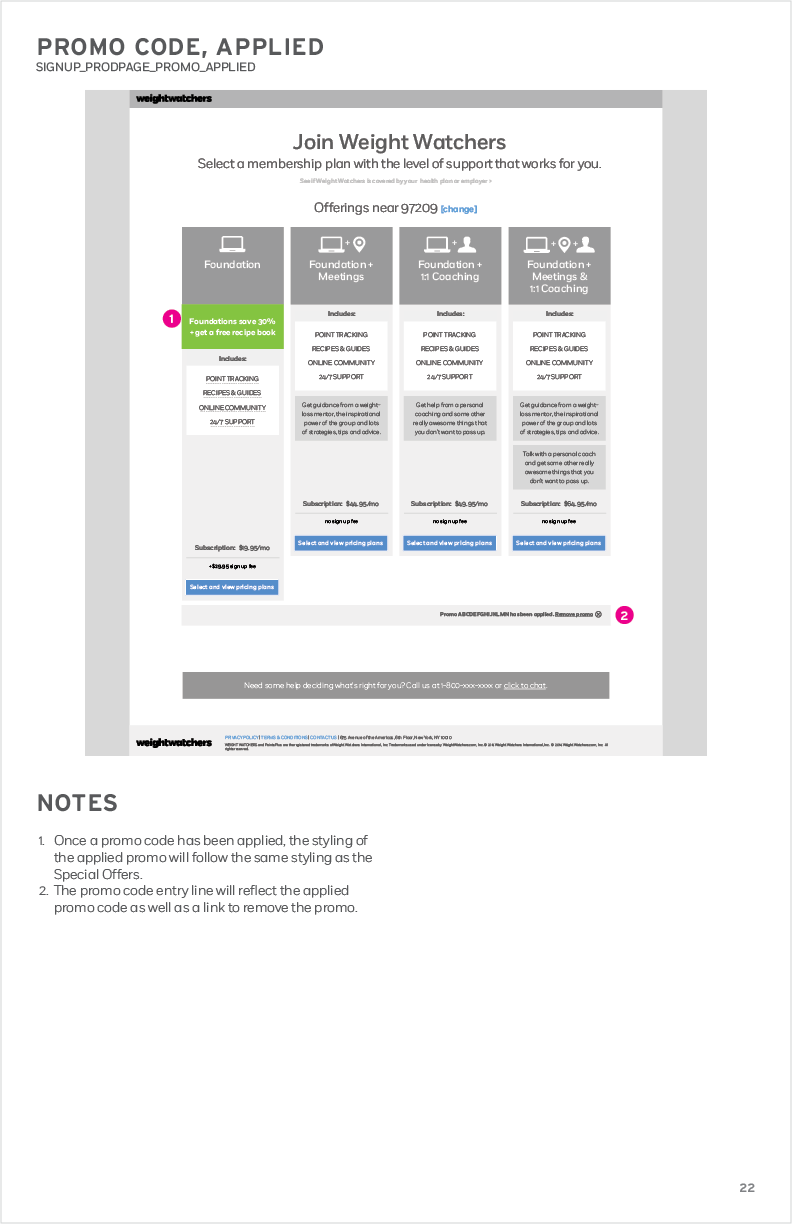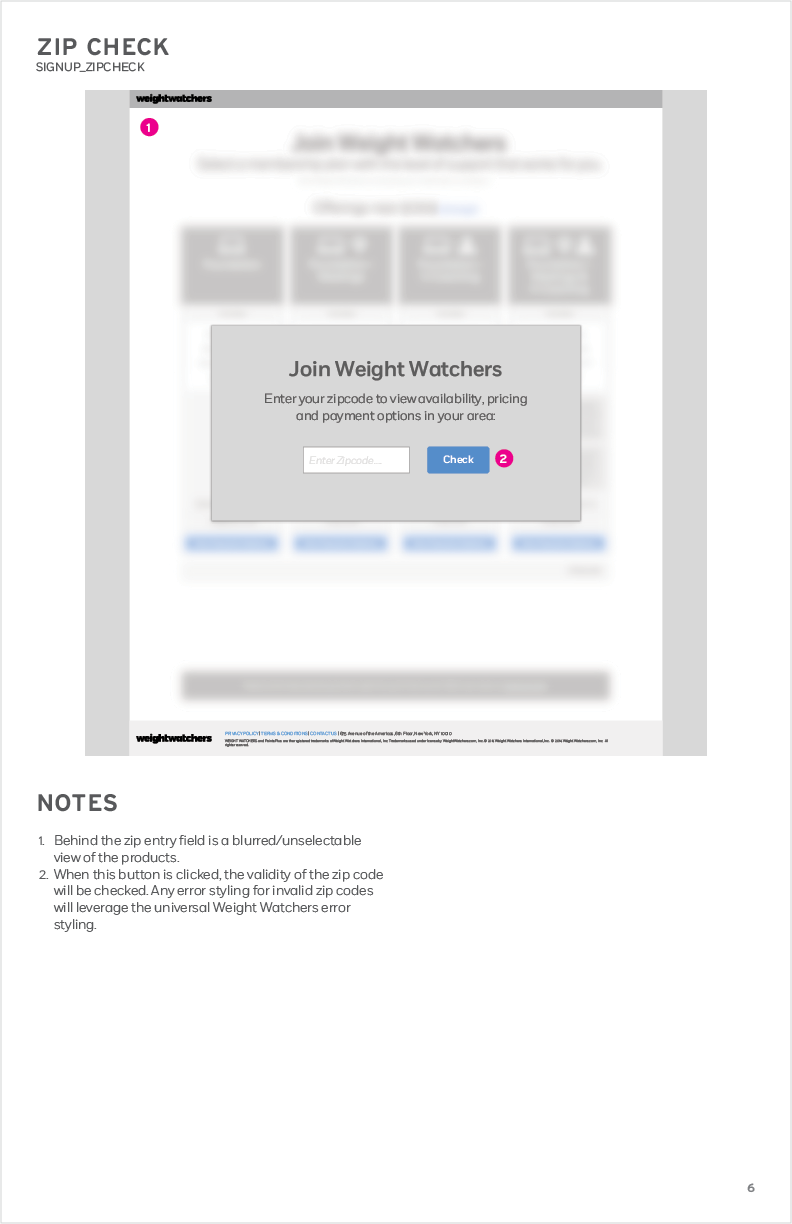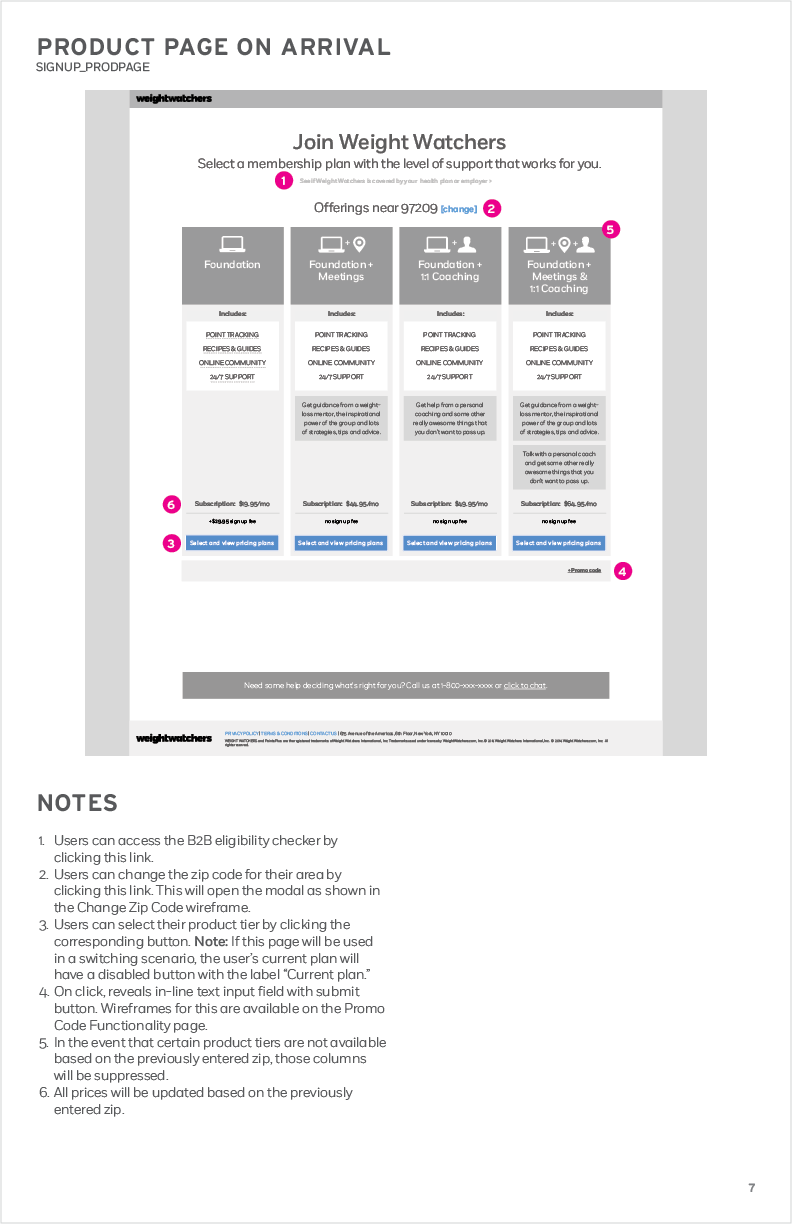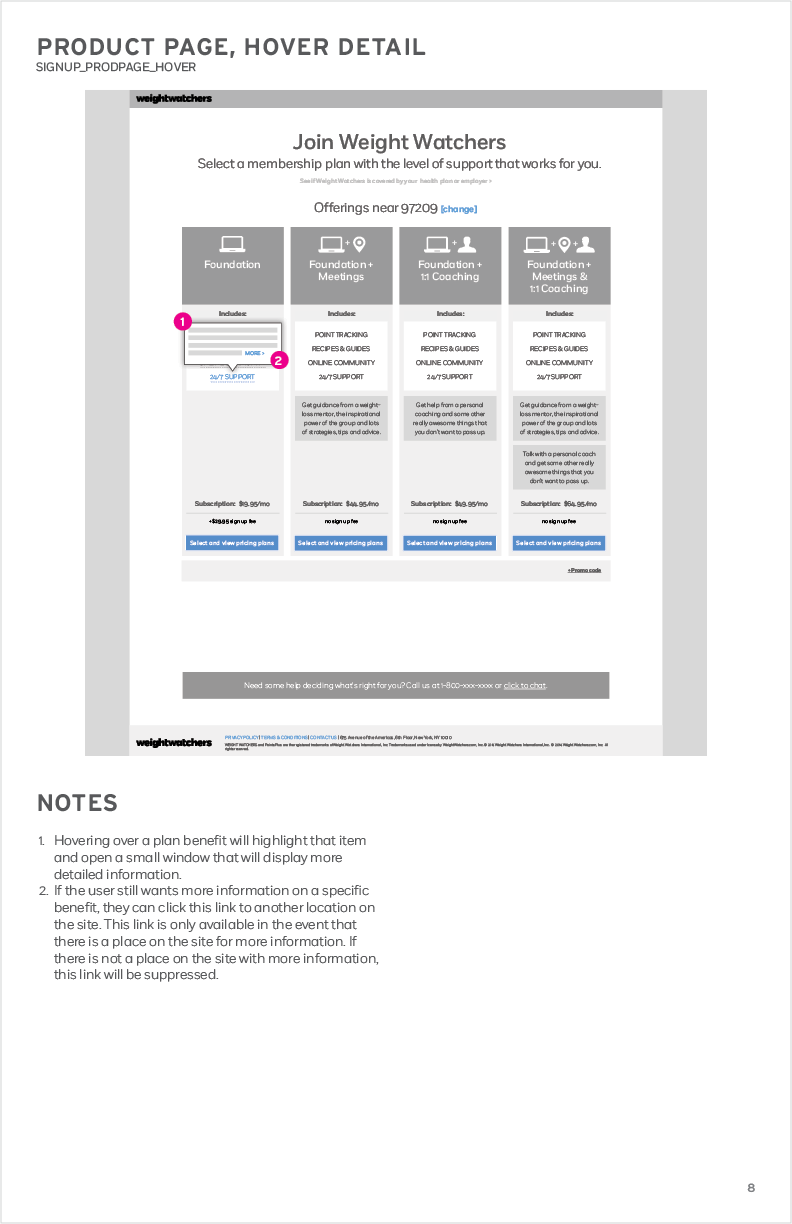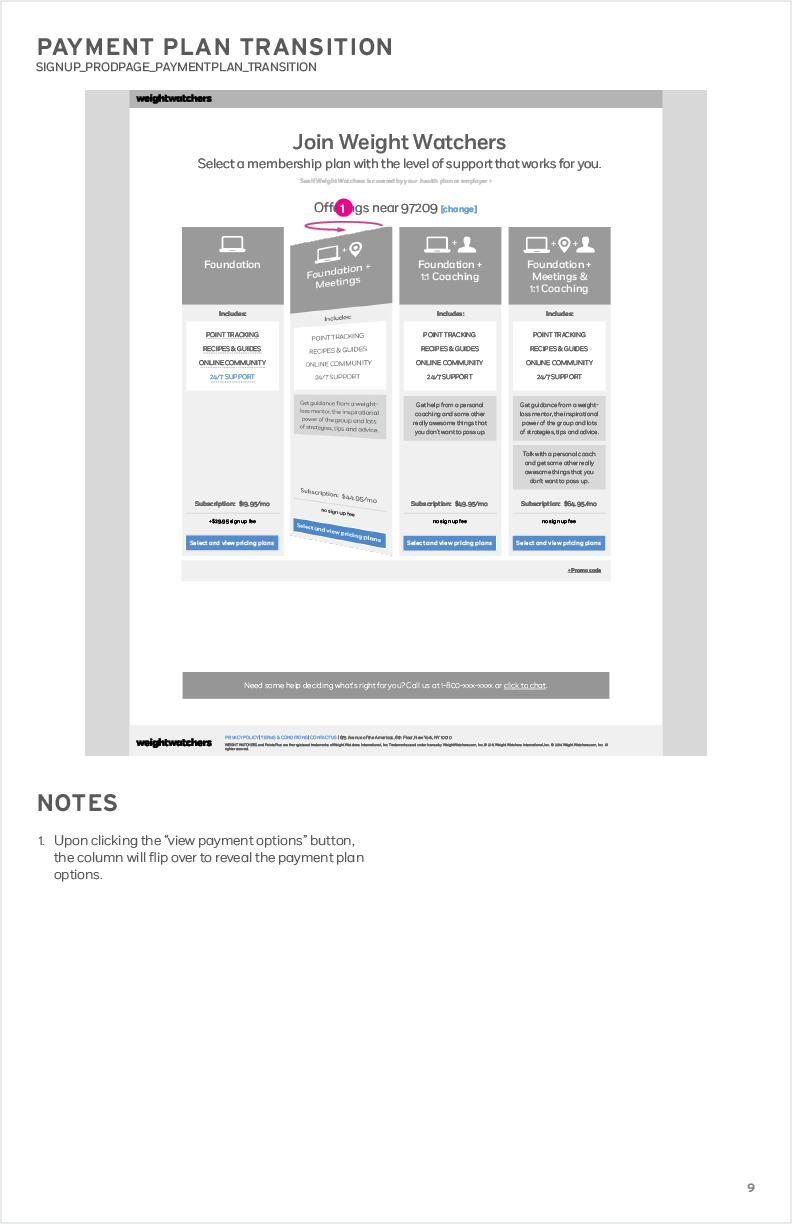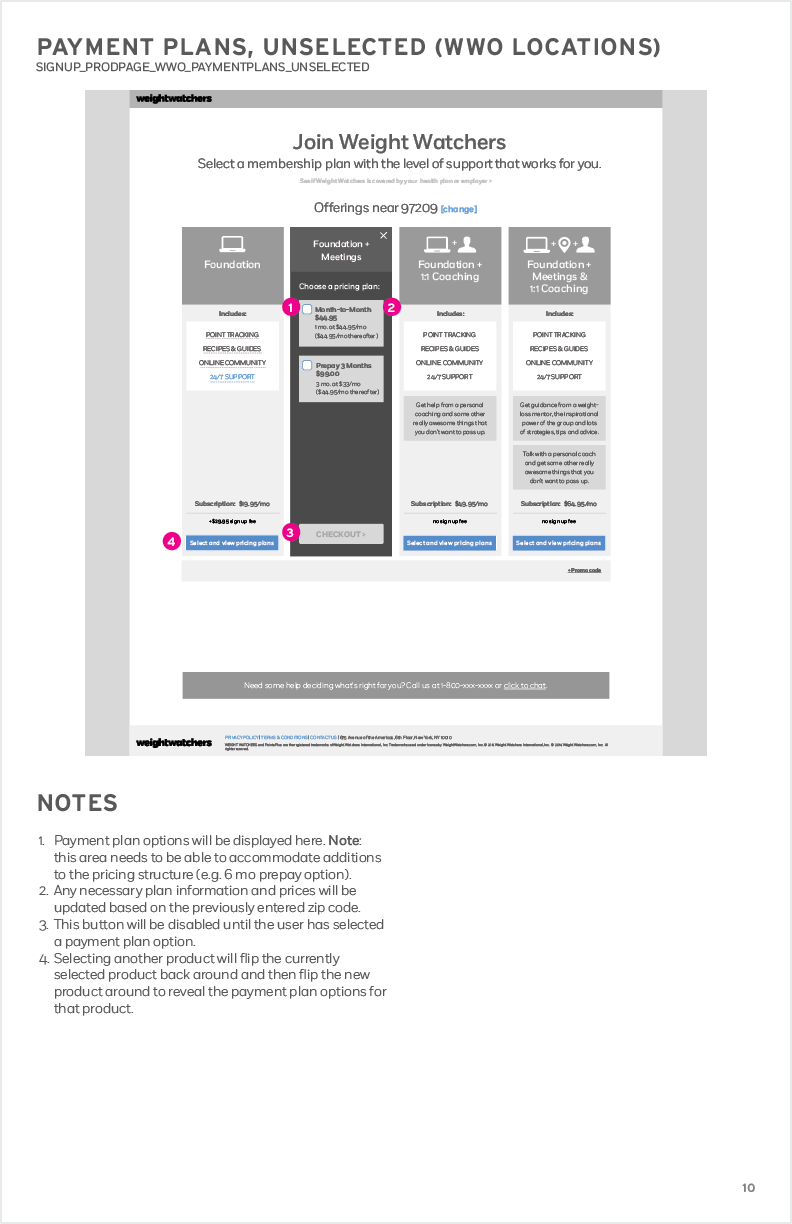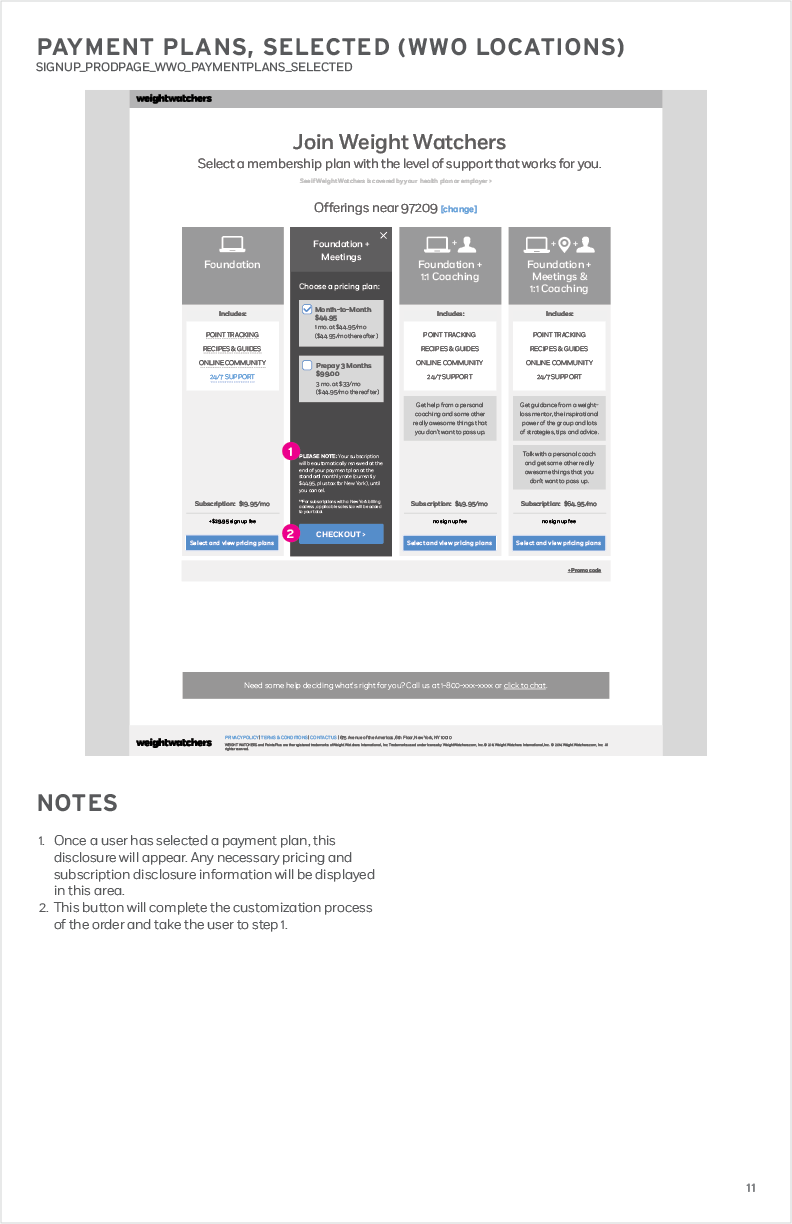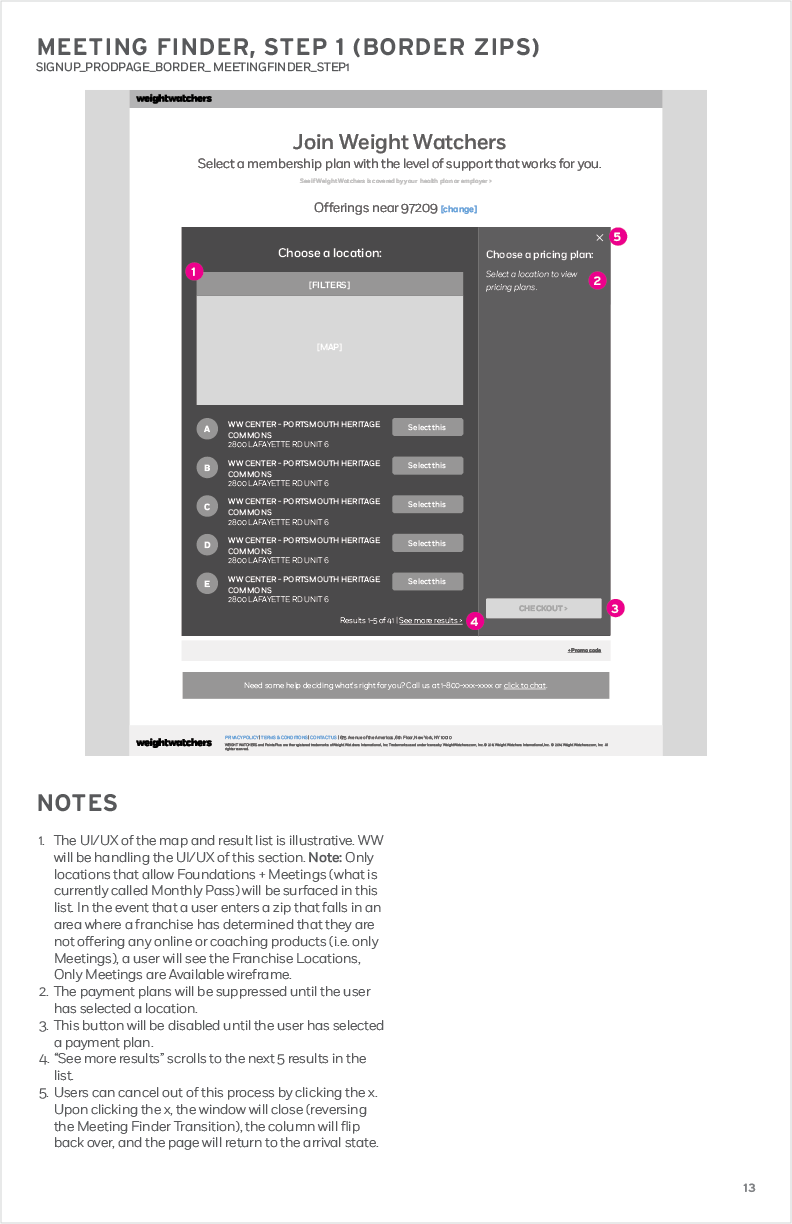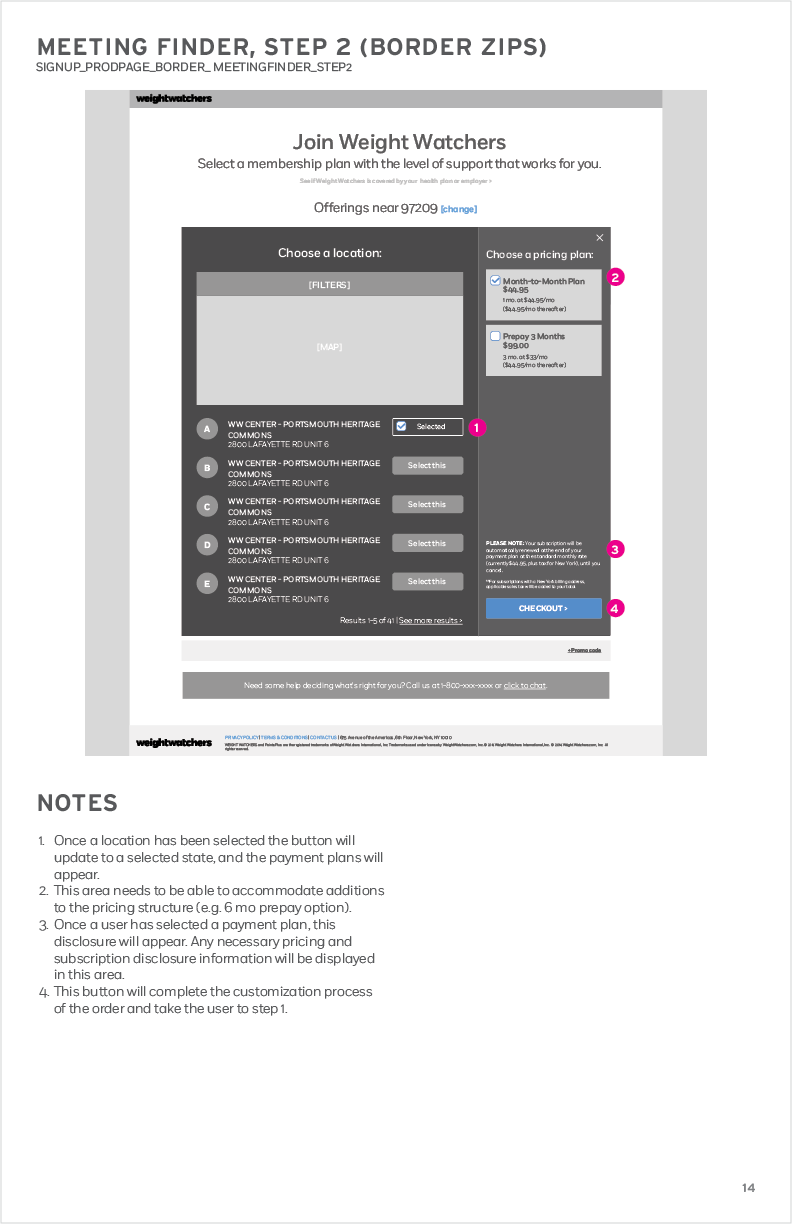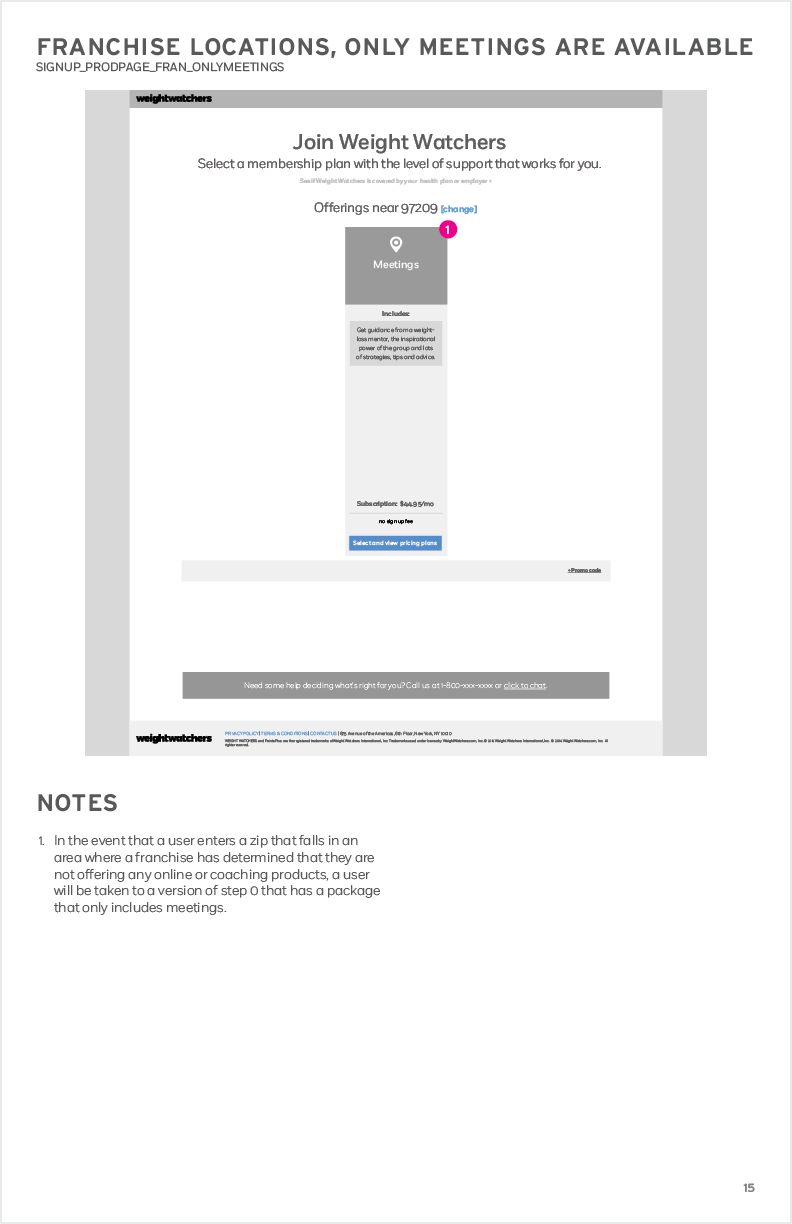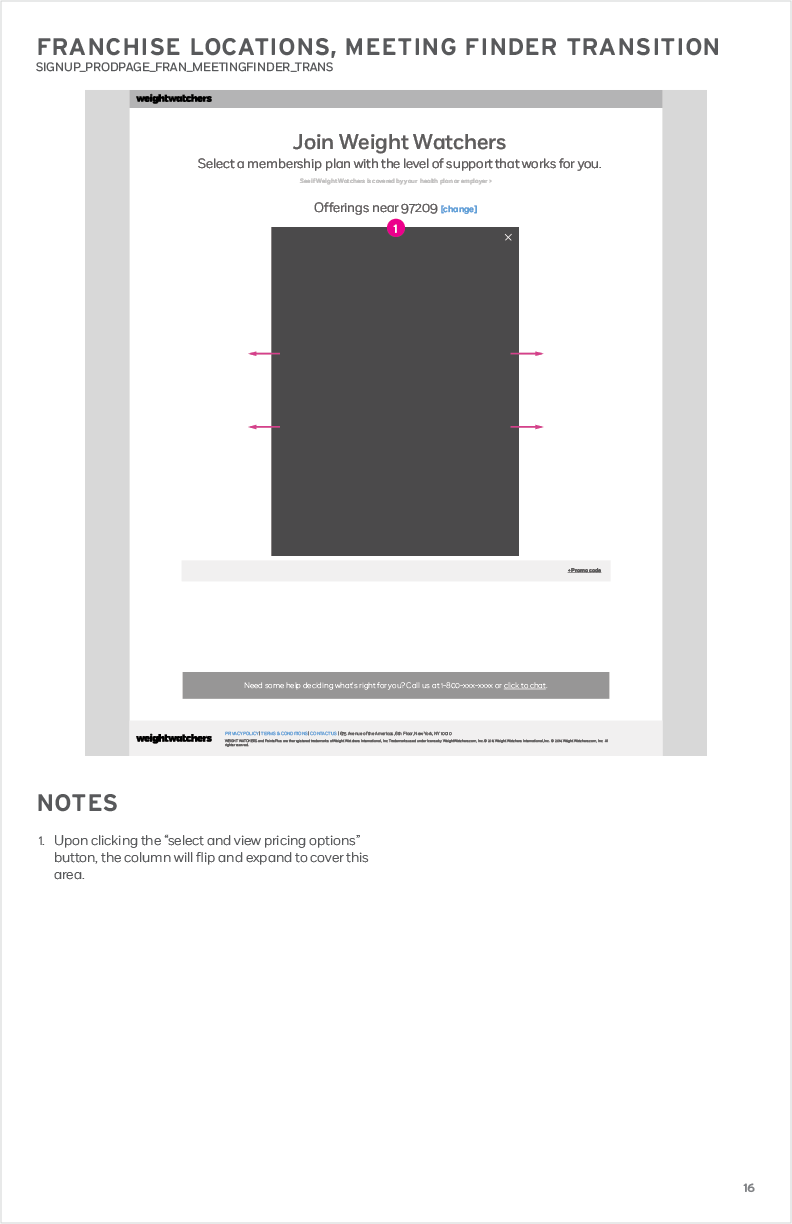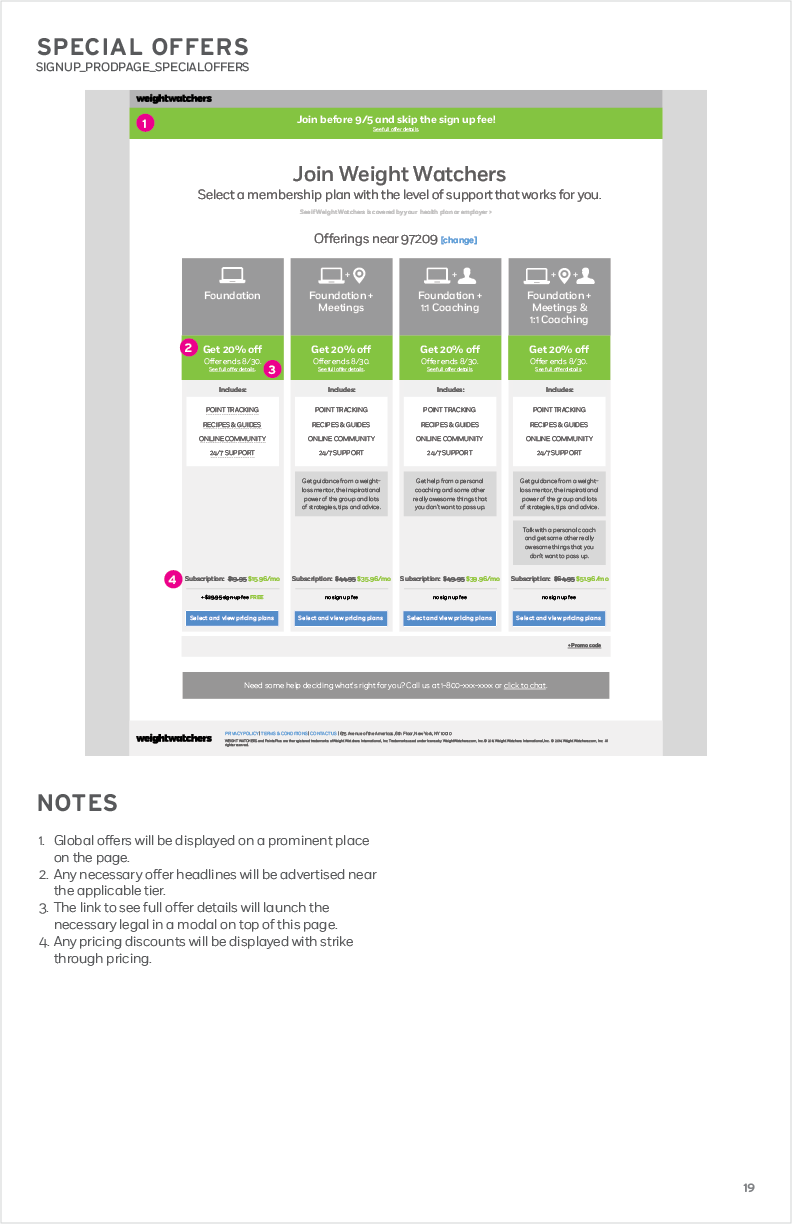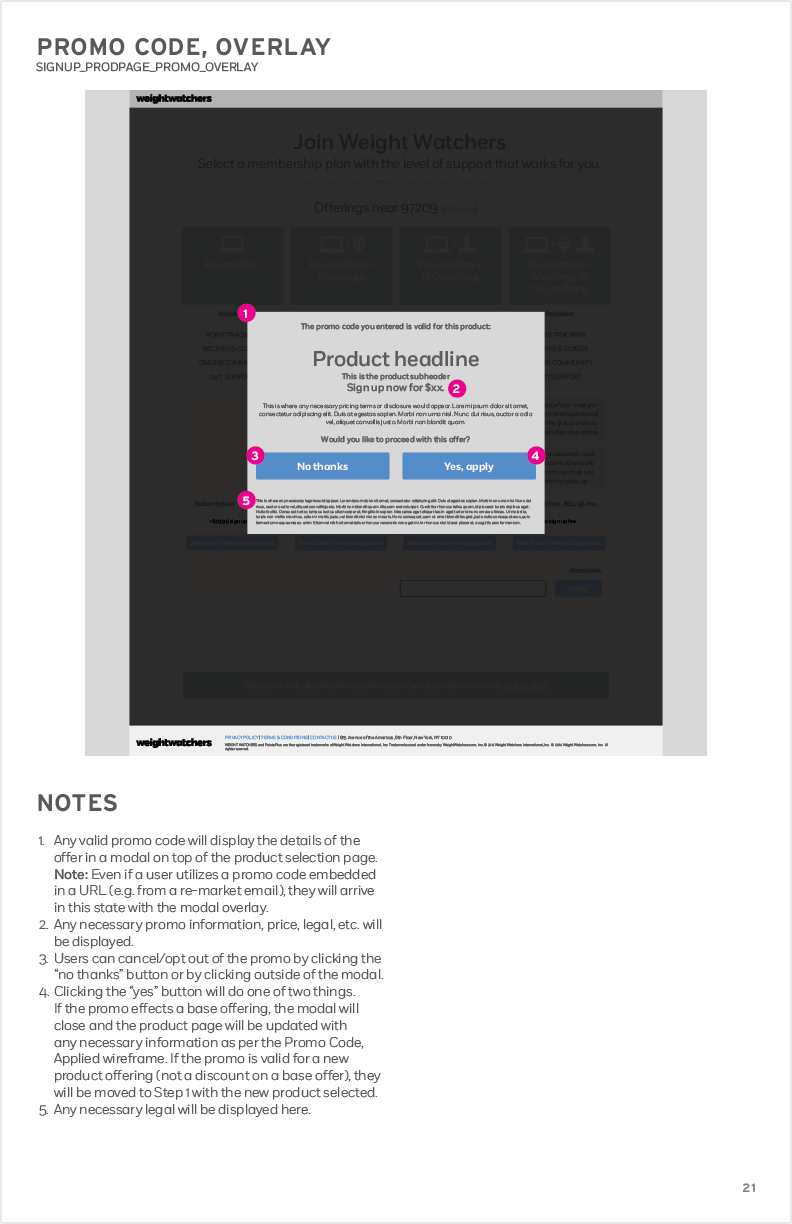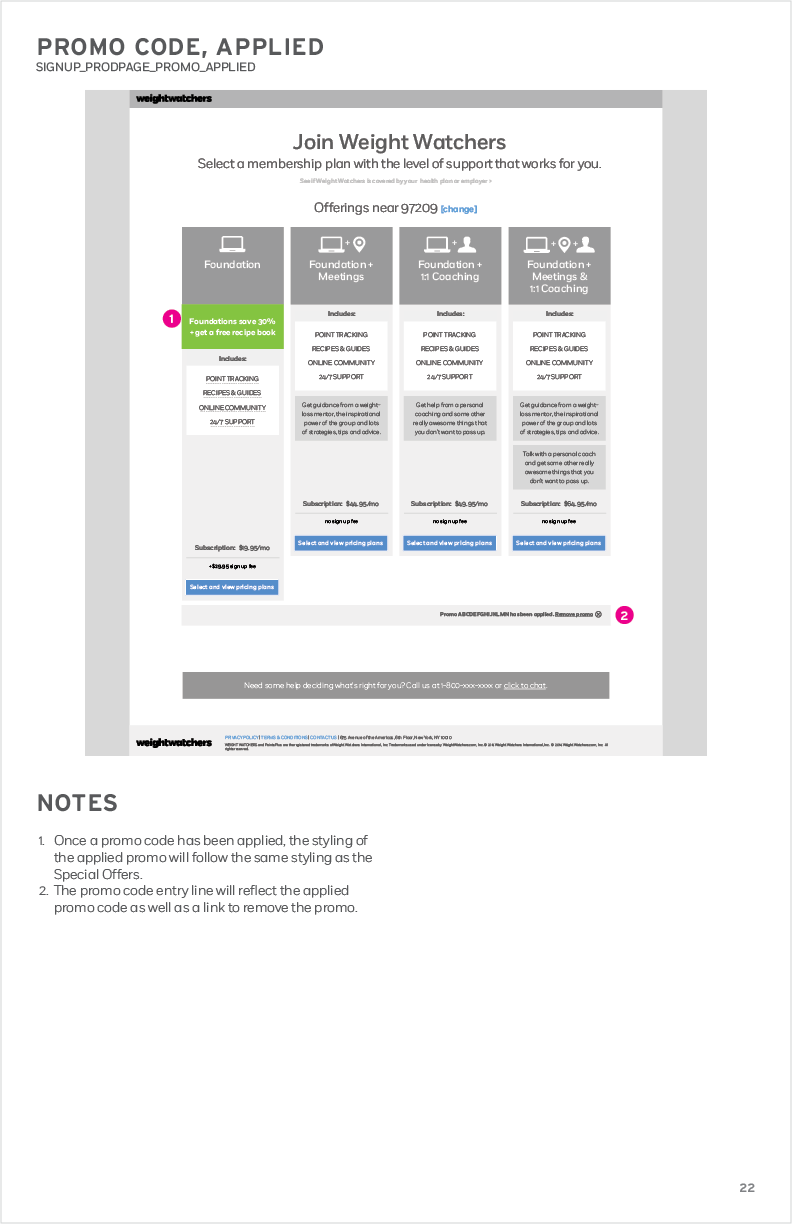 Over several months, I worked with the Weight Watchers development and marketing teams to settle on business requirements, understand technical constraints, and build annotated wireframes for the simplified sign up process.
The documentation I created was used as a fact-finding effort. Starting the process, our clients didn't provide any requirements other than login information for the current sign up process. As I made improvements to the flow and design, I participated in weekly phone calls with the development and marketing teams to communicate my ideas and determine feasibility.
The design of the new website was simple and emphasized a clean color palette and kinfolk style photography.
During development, Weight Watchers and Wieden+Kennedy decided to part ways. We provided the Weight Watchers development and marketing teams with our designs, documentation, and recommendations for their product and website to implement on their own terms.
Programs Used
Sketch
Invision
Photoshop
Illustrator