ReceiptMatch is an app available to American Express's OPEN business cardmembers and is designed to make their mobile expense management simpler and more intuitive. At Wieden+Kennedy, my team and I reimagined the ReceiptMatch app from the ground up with new features and services as well as a fresh, clean design.
The Design
The new design was clean and flat to better heighten the simplicity of the card management features. The color palette was changed to feature variations on a calm teal instead of American Express's stark royal blue. Minimal, but clearly descriptive icons were woven through the design to add bits of visual interest.
Throughout the process of developing the app, I created and maintained UI specification documentation for both the 2.0 and 2.1 app releases. I worked with the user experience team to troubleshoot and update the functional specifications, which ended up including over 250 pages of detailed documentation. I also participated in daily stand up calls and often traveled to co-locate with American Express's dev team during app development.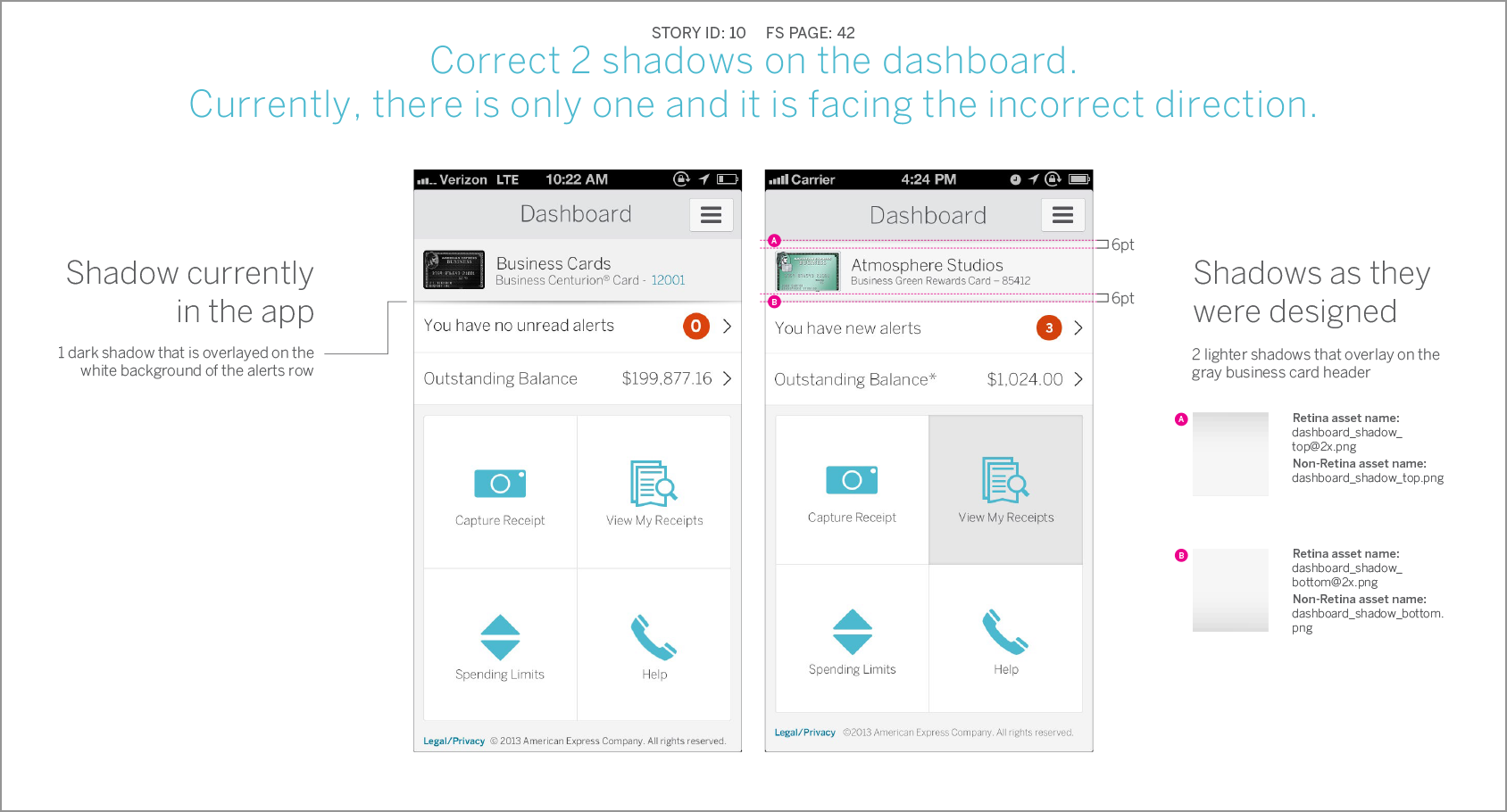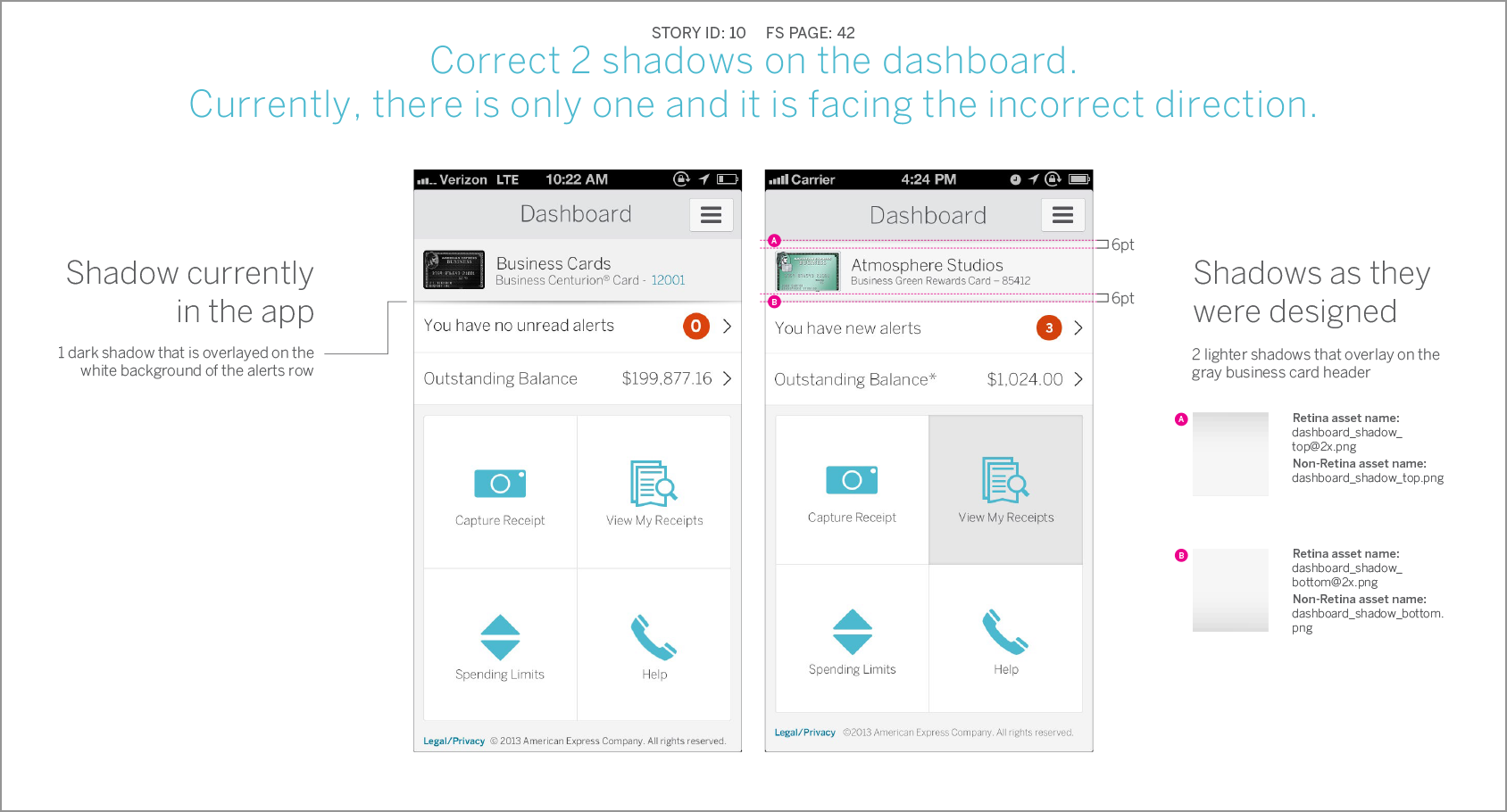 I engaged with American Express's development team on user accessibility testing and reviewed and verified the execution of the UI and functional specifications. During this process, I created many presentations that I reviewed with the development team to better clarify and polish their implementation of the design throughout the app.
Programs Used
Photoshop
Illustrator
Indesign (for documentation)